The Lotus Elise Type 72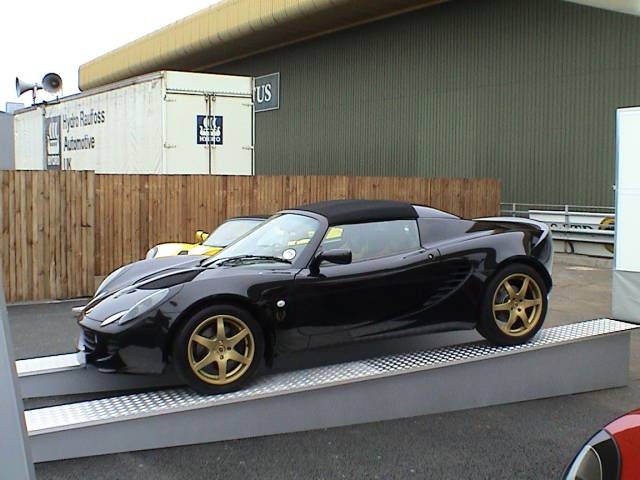 Recently Lotus have released a special version of the Elise to commemorate the Lotus 72. This car has been named The Elise Type 72. For a more personal view of this car, visit www.type72.com which is by someone who is lucky enough to own one! My friend Simon found himself of the mailing list, and sent two info sheets to me...
Lotus Type 72, 1970-75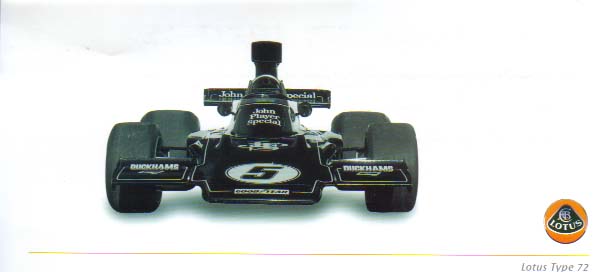 The Lotus Type 72 was amongst the most successful cars in the history of Formula 1. Its pioneering use of side mounted radiators and a front 'wedge' nose cone gained Lotus twenty World Championship race wins, three Formula 1 Constructor's Championships (1970, 1972 and 1973) and two Driver's World Championships (for Jochen Rindt in 1970 and Emmerson Fittipaldi in 1972).
On its introduction in 1970 the car was far ahead of its time, allowing it to stay competative season after season with only minor modifications. In 1972 the world famous JPS livery was introduced.
The key strengths that made the Type 72 so successful - such as a lightweight aluminium chassis, GRP body and of course the world-beating Lotus ride and handling - are embodied in the Lotus Elise today.
Lotus Type 78, 1977-78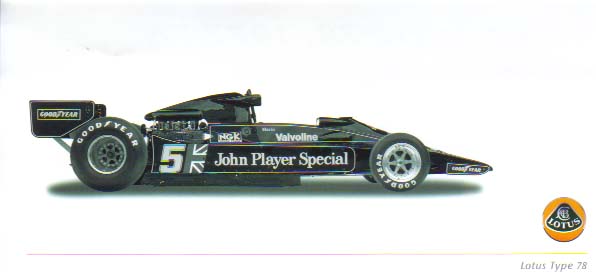 The Lotus Type 78 'wing car' design created such effective down force that Mario Andretti described it as "painted on the road". It allowed Andretti to win the Grand Prixs at Long Beach, USA, and also in Spain, France and Italy, while his team-mate Gunnar Nilsson won in Belgium. The car continued into the 1978 season when Andretti won in Argentina and his new team-mate Ronnie Peterson came first in South Africa.
The use of ground effects in the Type 78 totally revolutionised aerodynamic thinking for race cars. The basic principles of the Type 78 remain central to the design of the Lotus Elise today. Both the Type 78 and the Lotus Elise use aerospace-inspired design to reduce drag and increase downforce.
On a similar theme there was also The Elise Type 49, which was presented in the Gold Leaf livery, and can be seen here alongside a Lotus 49B.

And now there is The Lotus Elise Type 25, which is presented in the original Lotus British Racing Green colours.